The Anarchism and Punk Book Project will be convening a panel at the 7th international Anarchist Studies Network conference, held online from the 24th to 26th August 2022.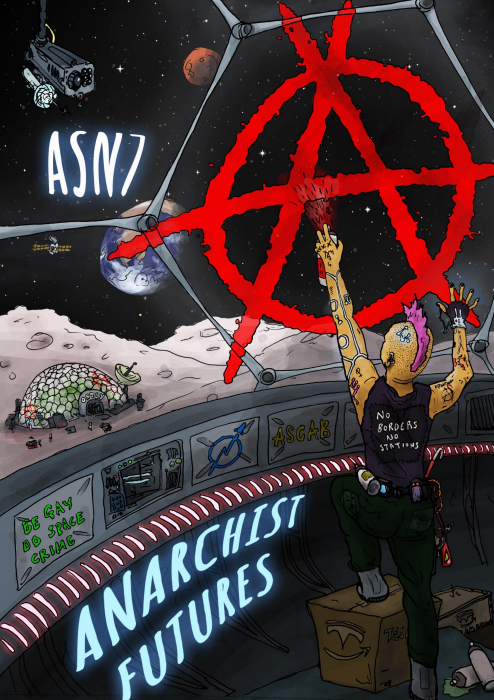 As you might know, the Anarchism and Punk Book Project first congealed into existence at the 6th incarnation of the ASN conference two years ago, so we're delighted to be back, and to offer people a sneak peek at three of the chapters in our first book, Smash The System!
Our presentations will be from 13:00-14:30 (UK time) on 24th August. They are:
Maxwell Woods, 'The (Anti-)Neoliberalism of Chilean Punk Anarchism'
Casey Robertson, 'Trans-Feminist Punk in the United States: Collective Action, Activism, and a Libidinal Economy of Noise'
Nathanel Amar, '"Anarchy in the PRC": Anarchist practices and references in the Chinese punk movement'
You can view details of the full three-day conference programme at the ASN website.
Up the punx!